Valleytek Services
Your high-mix low-volume manufacturing solution. As your manufacturing needs evolve, our services adapt to meet your requirements.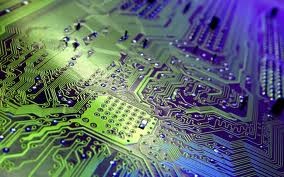 Valleytek services a wide range of industries including  industrial, commercial, communications and transportation. As a full service provider, Valleytek strives to understand every customer's project needs. We can help our customers at any stage of production, whether it be prototyping, new product introduction, or volume manufacturing. Thus, we are highly adaptive to project changes such as engineering change orders (ECO), scalability requirements, and special materials handling. As production demands grow, Valleytek can also assist with the transition to off-shore manufacturing to achieve maximum competitive advantage.
While we strongly believe that providing a high quality product at a competitive price is important, it is only the first step in satisfying our customers. Today's customers want much more from their EMS partners. At Valleytek, we work to understand each customer's value and supply chain in order to provide services that create breakthrough improvements for all parties involved.

Our services include:
PCB Design/Layout and Fabrication
Materials Procurement, Kitting, and Management
Consignment, Turnkey, or Mixed Projects
PCB Assembly (Leaded or Lead-free)
Surface Mount Technology
Through Hole
Ball Grid Array (BGA)
Cable/Wire Harness
Coaxial
Semi-Rigid
Custom Injection Molded Cables
Bulk Cables
Mechanical and Box Build Assembly
Programming
Functional
In-Circuit
Burn-In
System Integration
PCB Rework
BGA Rework/Reballing
Product Packaging Support
Engineering Services (i.e. cost reduction redesign, process enhancement, yield improvement, RMA management, etc.)
Offshore Manufacturing Solutions